<!code for content of this page: />
Is Garnaut a rubber stamp?
View list of forum discussions about the ALP.
Archived: Ridiculous Propaganda from John Howard - discussions
Archived: Howard's task force gets economics wrong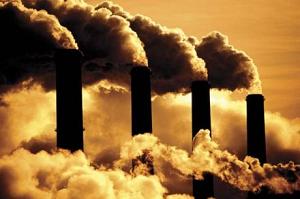 The Garnaut report is the ALP's version of the Stern report on the economics of climate change. It was initiated by the state governments in response to the federal government's unwillingness to take any real action on climate change. Kevin Rudd has said that a federal Labor government would adopt the recommendations of the report. It is due out next year.
Unfortunately the report appears to be ignoring one of the key choices that needs to be made: the choice between carbon trading and carbon tax schemes. This is most likely because the majority of economists support carbon taxes, whereas the Labor party (and the coalition) prefer trading schemes. I brought the issue up in person with Peter Garrett before the election and he said that Labor was locked into a carbon trading policy, even though the report was not even out yet.
I have emailed both the Garnaut people and the ALP and asked them to clarify whether they will be considering this important decision, but have received no response.
From the report's home page:
While public policy debate has to date focused strongly on discrete measures such as emissions trading, there is a need for a broader framework to guide government intervention, and a deeper understanding of how climate change and related policy options will impact the economy.
Investigating the relative merits of taxes and trading schemes is clearly within the Garnaut report's terms of reference, which are available on the report's website. Ominously, a media release on economic policy options indicates that the report will only consider trading schemes as an option. From the media release:
Today's forum, Financial Services for Managing Risk: Climate Change and Carbon Trading, features a number of national and international speakers from the finance sector who will lead discussions on:
Management of climate change risk by the insurance industry Building effective carbon trading markets, including forward and other derivative markets The necessary conditions for achieving gains from international trade in carbon permits Positioning Australia as a 'hub' in the Asia – Pacific carbon market
There are potentially significant economic opportunities for Australia if it can position itself as a regional hub in the global and Asia-Pacific carbon trading and financing markets. The forum will seek to explore these matters and discuss the preparedness of Australian financial sector is to support and take advantage of such opportunities, said Professor Ross Garnaut.
<! last thing in body: footer and div closures for content and border />